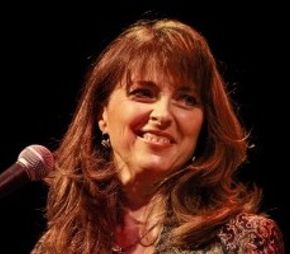 "A multi-instrumentalist with a three-octave vocal range, Debi Smith writes songs with the craftsmanship of an artisan and the insight of a poet" (All Music Guide).  A member of the fabulous female folkestra The Four Bitchin' Babes since 1994, and half of the singing sister duo The Smith Sisters, Debi has recorded over twenty albums and compilations.  Her solo recordings and songs have garnered numerous Washington Area Music Awards (Wammies), ASCAP composer awards, American Library Awards, and a Grammy® nomination.
Debi has released nine solo recordings, most recently Then and Now in fall of 2021.  Other recordings include Hits and Holidays, with tracks featuring such musical greats as Doc Watson, Tom Paxton, Mike Auldridge, Marcy Marxer, and Al Petteway; and If I Were An Angel, a holiday collection of self-penned and traditional tunes with renowned arranger James Kessler (whose credits include the National, London, and Chicago Symphonies, Boston Pops, Reba, B.B. King, and Renee Fleming).  If I Were An Angel is her first orchestral recording and was selected as one of the best holiday CDs by The Washington Times.  The Smith Sisters' four recordings feature musical legends Doc and Merle Watson (who produced their CD's), Mark O'Connor and Sam Bush. 
     Debi's songs, vocals, and musicianship also appear on other artists' recordings, including Tom Paxton's Grammy-nominated Looking For The Moon, Ken Burn's PBS documentaries, The National Parks and The Roosevelts (with Al Petteway),  Christine Lavin-produced compilations, and the National Men's Chorus of Washington. She has appeared at theatres and festivals across North America, and on such radio and television programs as Garrison Keillor's Prairie Home Companion, NPR's All Things Considered (with Susan Stamberg and Noah Adams), Mountain Stage,  Radio Smithsonian,  Voice of America, and CBS Sunday Morning.  Debi has co-edited and published a book, Look Up at the Hawks, a collection of writings by her Nebraskan grandmother, Ruth Morgan Smith, about farm life on the great plains during the 30's and 40's.  She is currently working on a new book with her mother about a Round-Robin (a packet of letters that circulates between a number of friends, in which each time the packet is received by a participant, a new letter is put in to replace the old letter) that has been circulating between her mother and fifteen friends from The College of Wooster since their graduation in 1947.  
Debi lives in the Washington, D.C. area with her husband and son. 
click here for:  Debi's song "Chevy Impala" -- a new video by Deirdre Flint! 
Debi's song, "Italy and France"
Debi's song, "Pass it On"
Debi and Tom Paxton sing their song, Marry Me Again
c 2001 Degan Music/Pax Music ASCAP
"The Bodhran Lesson Song" by Debi Smith, video by Christine Lavin
c 2018 Degan Music/ASCAP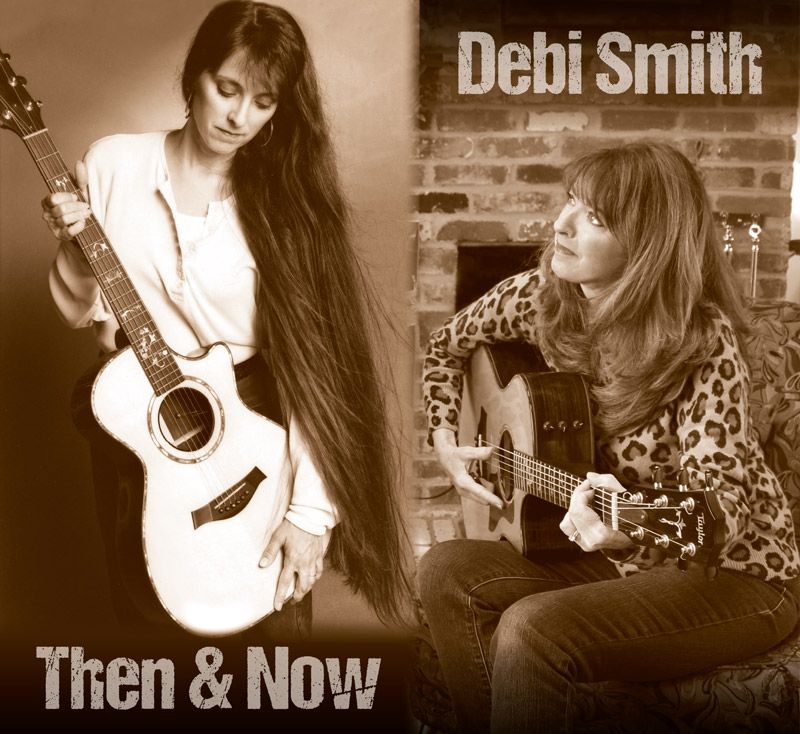 NEW! buy from Debi on AMAZON!
Download Debi's latest album THEN AND NOW! $9.99 
Order a CD and a FREE download of THEN AND NOW! $17.99+tax with FREE shipping!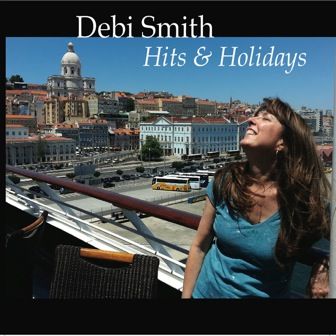 Hits and Holidays - a sampler of Debi's best music - available at Amazon directly from Debi, iTunes and on Debi's website HERE
*************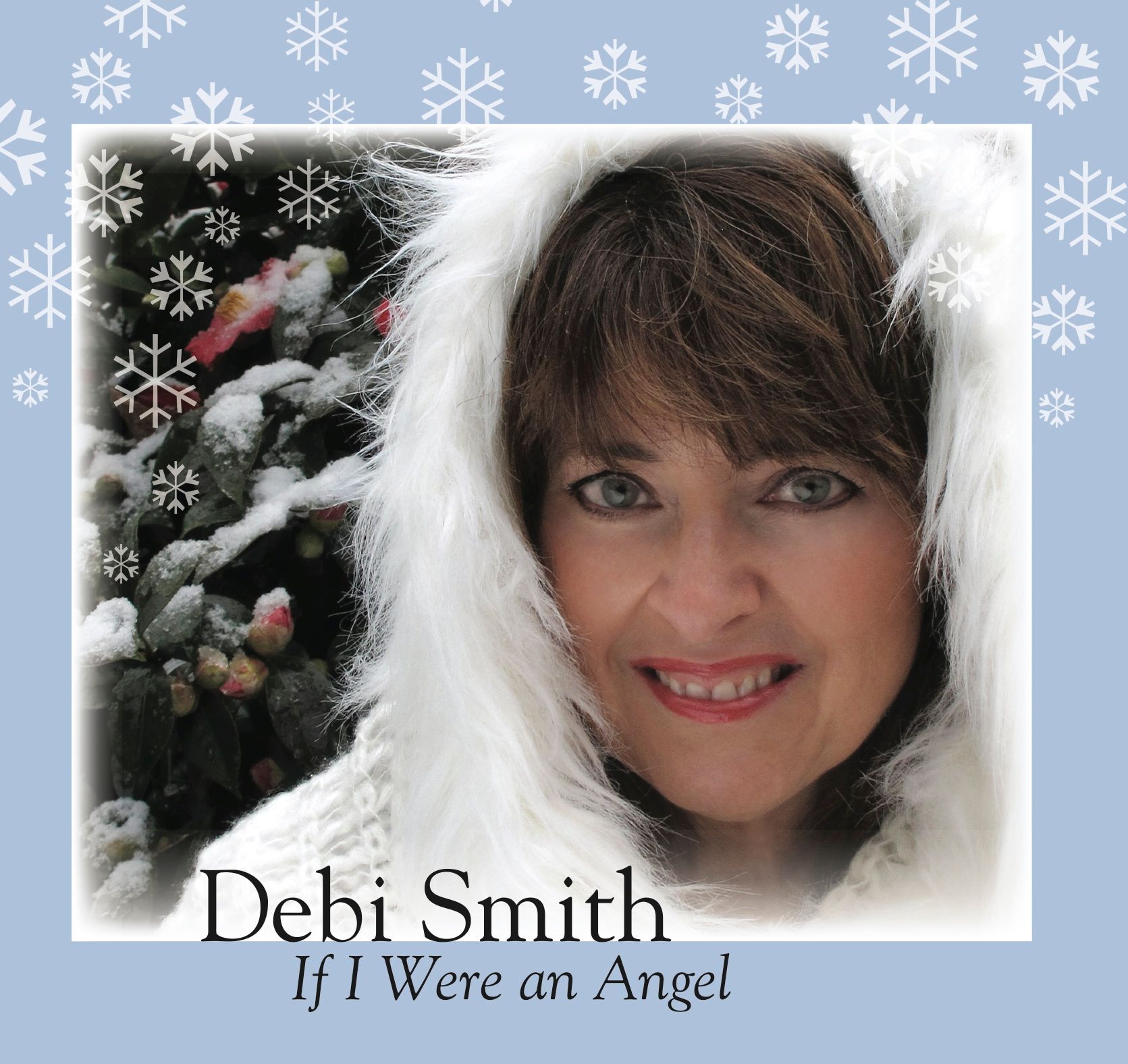 "If I Were an Angel" - Debi's holiday CD - picked as one of the year's best by The Washington Times - Available on Amazon directly from Debi, iTunes and on Debi's website HERE
*************************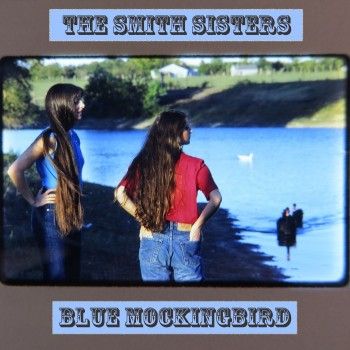 DOWNLOAD SMITH SISTERS EARLY MUSIC featuring Doc and Merle Watson, Mark O'Connor, Sam Bush and more! Bluebird, Mockingbird or Blue Mockingbird.  Debi will personally send you the files using WeTransfer. Contact:  Debi@DebiSmith.com
Debi's son Lee and his art: ARTISM
Debi's son Lee Jaworek is a talented young man with autism, who calls his art, "Artism."  To learn about Lee and his art, visit www.LeeJaworek.com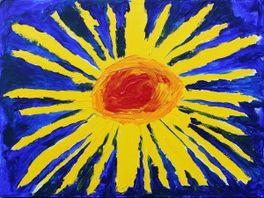 Sign up to be on Debi's email list:
Debi on Facebook, YouTube & Twitter